Measure everything about your office environment with data you trust
Last year's occupancy benchmarks are no longer relevant to today's workplace. Ready your office with the data you'll need to build the most productive and safe environment for your team.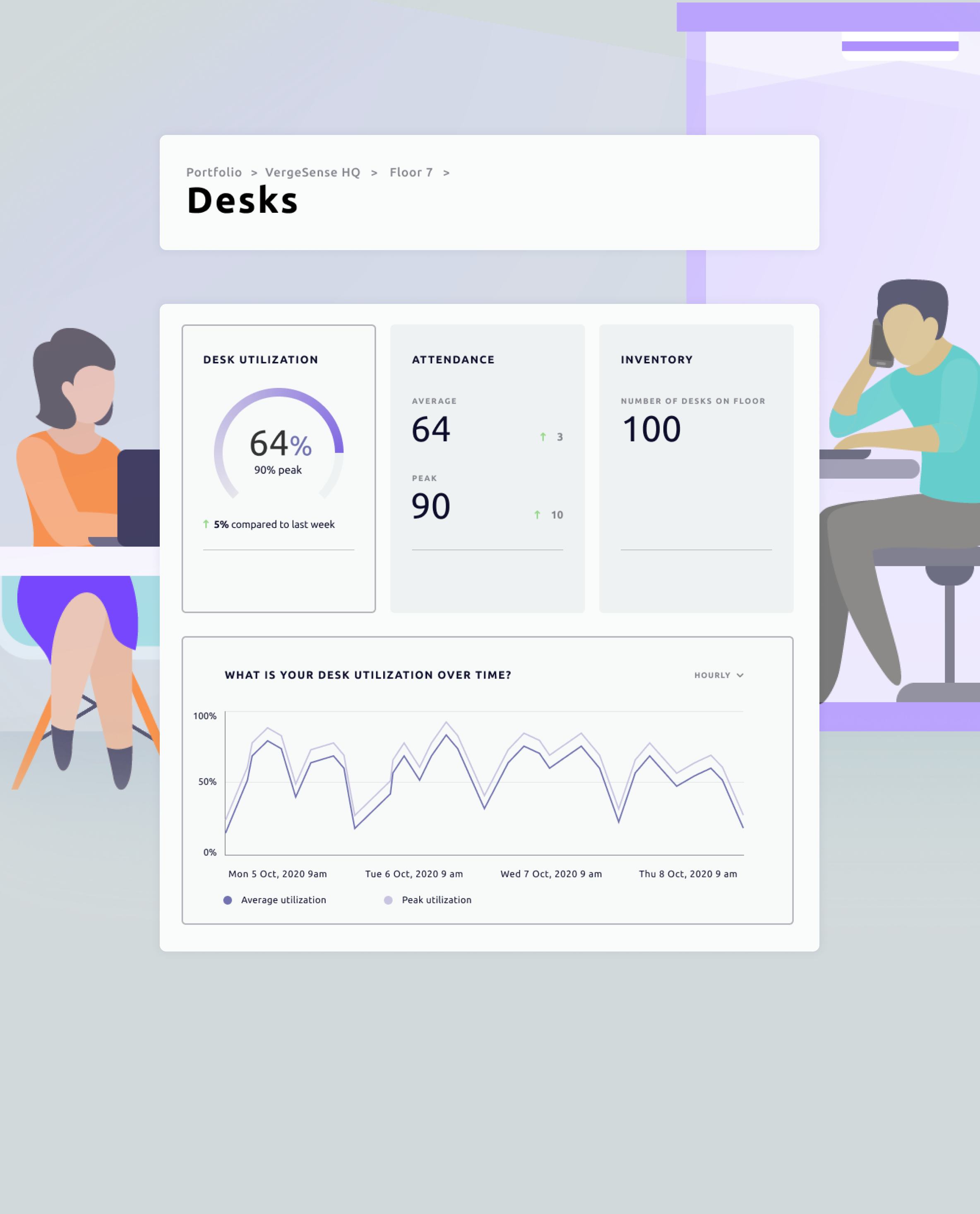 Analytics to inform your workplace decisions
Answer questions like: How many employees are coming into the office? How frequently and on what days? What spaces do they use and when? What desks are being used, and which can be reassigned?
View Use Cases
The most accurate data through intelligent sensors
Accuracy is everything. VergeSense sensors provide the most granular and reliable data on the market. We can tell you when a space is in-use even if a person isn't physically present  — by recognizing that personal belongings, like a laptop or coat, are holding the space.
See the Newest Sensor
Power your workplace applications with real-time data
Through VergeSense's open API and robust partner ecosystem, real-time data can fuel workplace management systems, space reservation systems, and other digital workplace tools. We're here to support your full workflow.
Meet Our Partners
Unprecedented visibility into how your spaces work for your people
Analytics Dashboard
Insights
API Integration
Expand your knowledge of the ways people use space
Recognize behavior patterns and space usage to identify opportunities for savings.
The VergeSense Difference
People Counting
Best-in-class people counting across any space type: rooms, open areas, and more.
Computer Vision
AI powered data capture uses computer vision and deep learning to anonymously read the room and get smarter over time.
Signs of Life™
Proprietary algorithm detects the items people leave behind for more accurate occupancy counts.
Object Detection
Advanced data modeling to track the movement of workplace assets and supplies